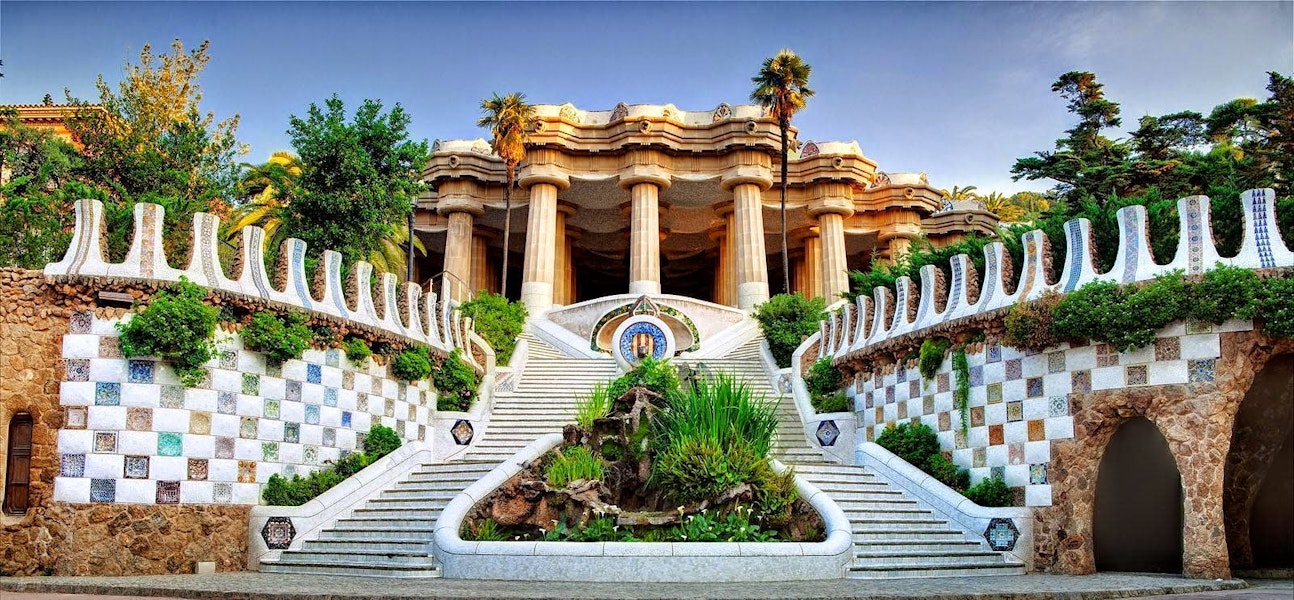 Getting To Park Guell - Antoni Gaudi's Modernisme Masterpiece
Bus Güell
If you choose to go with the Park Guell Timed Entry Tickets, they include access to Bus Güell. This shuttle service is a quick, direct way to get to Park Güell from the Alfons X metro station (Line L4 of the metro). The ride from Alfons X metro station to Park Güell takes 15 minutes. The ticket also includes the return journey to Alfons X on the Bus Güell.

Please Note: In light of the Covid-19 pandemic, Bus Güell facilities have been temporarily suspended until further notice.
Metro
You can take a Metro Line 3 (green line - L3) to Lesseps or Vallcarca station. Both the stations are 15-20 minutes away from the park and you may want to take a taxi or a bus from the station as the route to the park is uphill.
If you're taking the metro, then the Passatge de Sant Joseph de la Muntanya entrance will be the closest one to Lesseps or Vallcarca stations on the L3 line. The park is a 20-minute walk from the stations and we advise you to take the escalator on Baixada de la Glòria.
Bus
If you are taking the bus, Lines 24 and 92 halt at Carretera del Carmel-Park Güell, which is right across the park's main entrance.

Buses H6 and D40 stop at Travessera de Dalt and it takes 10 minutes to walk to Park Güell from the stop. We recommend access from Avinguda del Santuari de Sant Josep de la Muntaya, with an automatic stairs system.