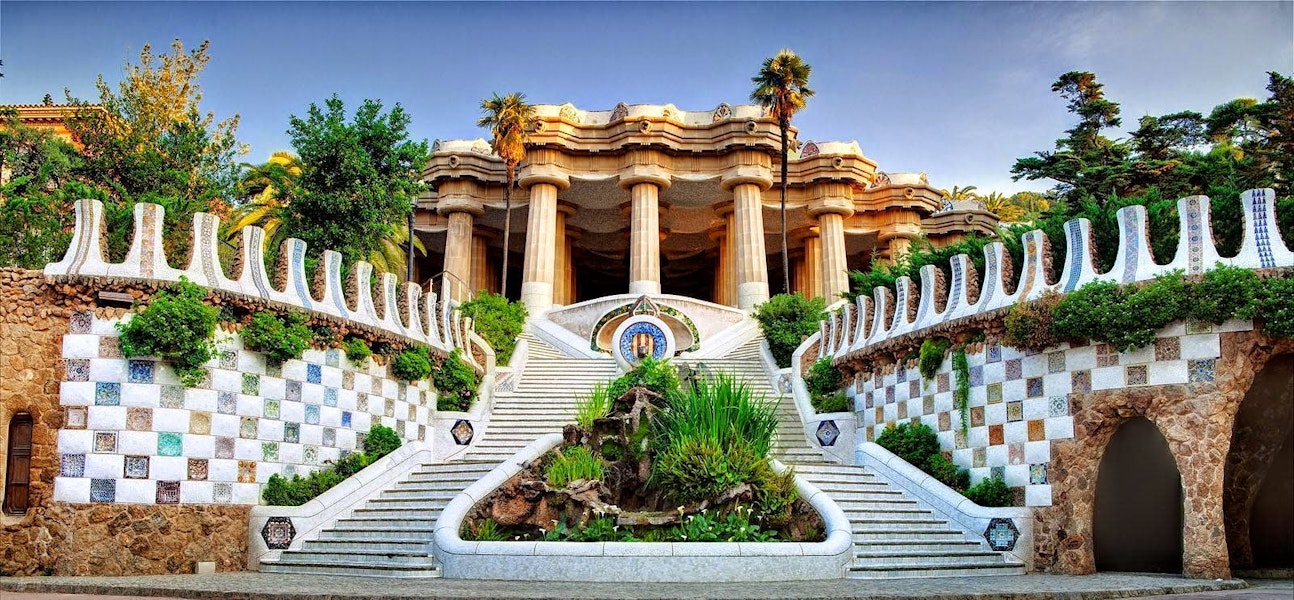 Park Guell Opening Hours - Visiting Antoni Gaudi's Modernisme Masterpiece
Park Güell is open to public throughout the year. However, its opening hours vary according to the high and low tourist seasons.
High season: 1st May to 28th October
Low season: 29 October to 30 April
Park Güell Opening Hours
Open Daily:
9:30 AM to 8 PM
Last hour of access: 7:30 PM
Best Time To Visit Park Güell
Park Guell is the second most popular attraction in Barcelona, after the Sagrada Familia, and is most busy during the peak season of April to August. To avoid the crowds, plan your visit during the low season between January to March or October to December.
The best days to visit are on weekdays as the Park is most crowded during the weekend. The best time of day to visit would be early morning between 9:30 AM to 11:00 AM.
Park Güell Timings- Frequently Asked Questions
Q. Should I buy Park Guell tickets in advance?
A. Yes, to avoid waiting in long lines, it is highly recommended that you buy Park Guell tickets in advance.
Q. What are Park Guell timings?
A. These are the best Park Guell timings: from November to March and from April to October. Park Guell is open between 9:30 AM to 8 PM.
Q. How to get to Park Guell?
A. Park Guell can be reached by bus, metro and car.
Q. How many entrances does Park Guell have?
A. Park Guell has 2 entrances: the main entrance, Carretera del Carmel and Passatge De Sant Joseph De La Muntanya.
Q. How long does it take to explore Park Guell?
A. It takes about two hours to cover all the major sections of Park Guell.
Q. What can I do at Park Guell?
A. The Serpentine Beach, Gaudi Museum, Austria Gardens, Laundry Room Portico etc, are a few places to visit at Park Guell.