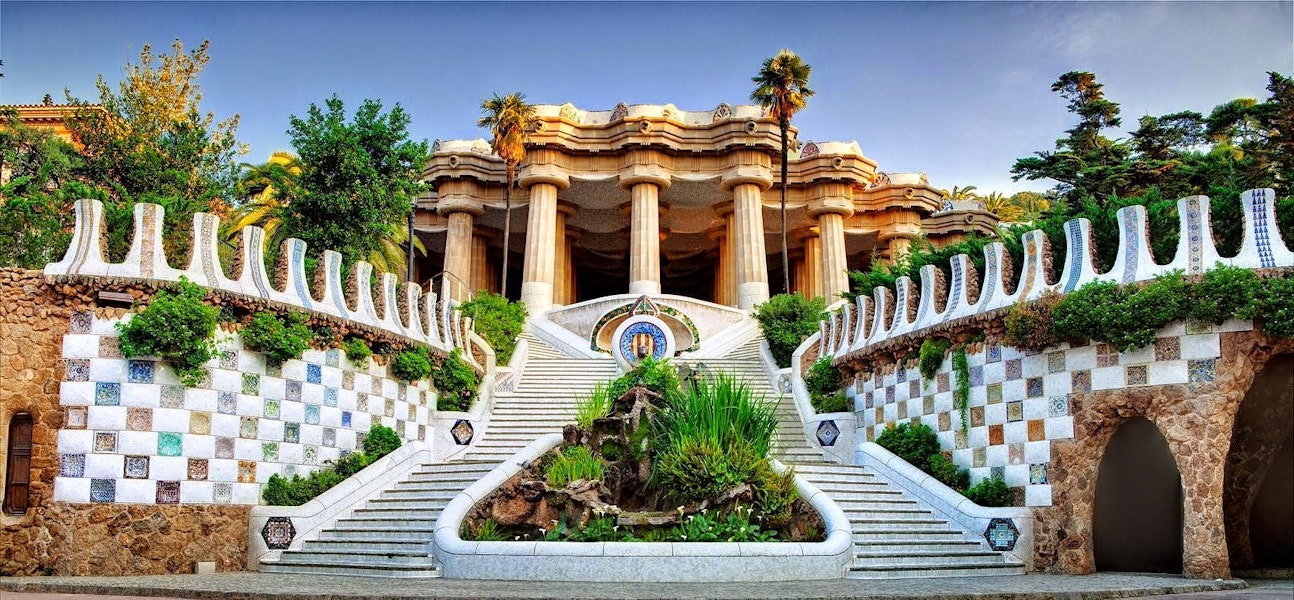 Tips For Visiting Park Guell - Antoni Gaudi's Modernisme Masterpiece
Quick Tips For Visiting Park Guell
If you are planning to explore all parts of Park Guell, you may be spending hours walking and trekking through its grounds and archways. The rewarding experience will be just as tiring, and that's why, you need to keep yourself fed and hydrated.
The mornings are the best time to visit Park Güell as it is usually less crowded and the weather stays pleasant. Visiting the park in the afternoon may not be such a great idea, specially during the summer months as the sun shines a little too bright here in the Mediterranean. If you don't mind staying till late evening, find a comfy spot on one of the rooftop benches and witness the golden charm taking over Barcelona's skyline as the sun sets on the horizon.
You will thank us later for this one! The park is on a hill and you will be walking a lot because it is huge- two reasons why you should wear comfortable clothes and sturdy footwear on your day out to Park Güell. It may help if you carry along a hat, sunglasses and sunscreen lotion.
We recommend that you take the bus while going to the park as it is faster than walking uphill from the metro station. You can walk to the Metro Station on your way back and get a feel of the locality in the evening.
Park Guell Rules & Regulations
Tickets you buy allow you to enter the park within the allotted band of 30 minutes. Once a ticket is validated, you can't leave the premises and enter again on the same ticket.
Though you can bring food inside the park premises, picnics in the monumental zone are prohibited.
Take care not to lean against or climb over the peripheral wall or any other part of the monumental zone.
You cannot photograph or film the park or any of its part for commercial purposes without prior permission from the authorities.
Don't engage in any activity that might damage or deteriorate the property in any way.